Crypto Floating Island Project Closer to Realization
Blue Frontiers has signed a much-publicized memorandum of understanding with French Polynesia. The Floating Island Project is exactly as it reads, only it's to be an independent government complete with its own cryptocurrency. An idea long thought to be a crazy dream of libertarians is now incredibly close to realization.
«A core structural feature of current models of government is centralization. Too much centralized authority leads to inefficient bureaucracies and representatives disconnected from the people they are meant to serve. Given a suitable technological solution, governments are ripe for decentralization. That technological solution is seasteading.
Varyon, via the Ethereum chain, is a general purpose payment token for the exchange of goods and services in the Blue Frontiers ecosystem, other ecosystems, and between token holders. Blue Frontiers is planning to use the proceeds of the sale to expand its ecosystem and create Seazones and seasteads, and will only accept Varyon (VAR) for its products and services,» Blue Frontiers claims.
A completely unrelated business proposition put seasteading into perspective. Anglo-Dutch oil and gas concern Shell launched its quarter-century at sea project, Prelude. Assembled in Samsung's Heavy Industries Geoje shipyard, South Korea, Prelude is Shell's gamble at taking a refinery to natural gas deposits previously imagined out of reach.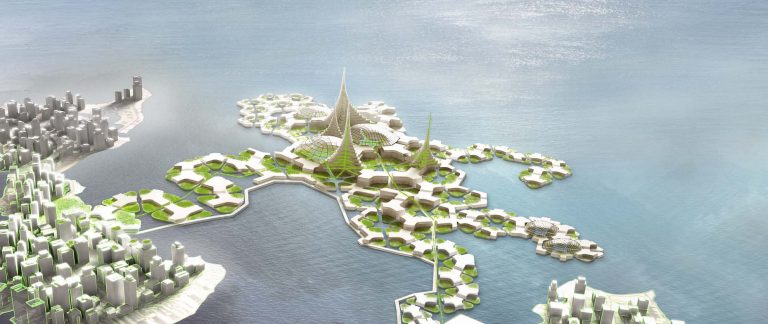 Longer than the Empire State Building is tall, Prelude's hull is among the largest ever built. The enormous project is an inspiring construct, stretching four continents and thousands of people.
Prelude is a floating city, and not in the literary license sense. It doesn't take long to sympathize with Mr. Quirk's and Mr. Friedman's vision, even if it's covered in petroleum-seeking profits at the moment. A floating island, then, isn't the wacky concept one might be forgiven for at first highly doubting. Combine that real-world use case with modern cruise ships, perhaps linking them together, and it also isn't terribly hard to consider a country at sea.
That's the idea. Members of the Seasteading Institute, which can count among its members luminaries such as Peter Thiel, created a company bent on making all that theory turn real, Blue Frontiers. Early last year, in fact, the group inked a deal with French Polynesia to effectively use wet territory under its dominion in an attempt to bring to life the Floating Island Project.